Cosmetic Dentistry in Walsall
Cosmetic Dental Treatment You Can Rely On
With our highly qualified experienced team of dental professionals, we can provide you with a comfortable dental experience in confidence. At Cheslyn Hay Dental Practice, we can provide you with a range of general dental and cosmetic treatments. Our services include teeth whitening, porcelain veneers, Invisalign, dental crowns and dental bridges.
 If the state of your teeth are getting you down, we can help you turn that frown upside down and give you the confidence to smile again. Talk to us today about our range of cosmetic treatments that have the potential to transform your life. 
Uneven, stained and missing teeth can have a huge effect on people's health. It can prevent them from smiling and enjoying life to the full. But it doesn't have to be that way. Our dentists are highly skilled in a range of cosmetic dental treatments and are determined to put a smile back on your face.
 Whether you desire whiter or straighter teeth, veneers or crowns, our skilled dental team will give you the finest cosmetic treatment imaginable.
 To book an appointment with one of our cosmetic dentists, call 01922 414372 or email [email protected]  

Cosmetic dentistry at Cheslyn Hay Dental Practice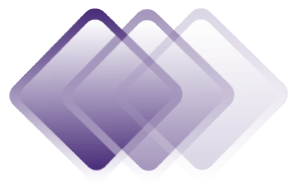 Emergency Dentist in Walsall
If you have a dental emergency out of hours, please call our helpline on 01922 414372.
"The most relaxed and cared for I have ever been! A serious compliment to the skilled practitioners and staff, highly recommended!"
- R.Johns, Staffordshire -
"My visits to your practice have been an experience I will never forget; kindness and patience in abundance. A big thank you to you all"
- JM Morris, Great Wyrley -
"Fabulous! Was really scared after going to another dental practice. Staff are great, very friendly. Will look forward to coming back next time."
- C.Turley, Great Wyrley -
"Thank you for 25years of excellent dental treatment and making a visit to the dentist a pleasure"
— B.Cooper, Walsall -

Cosmetic Dentistry in Walsall
Call us on 01922 663 714 to book an appointment with a dentist.