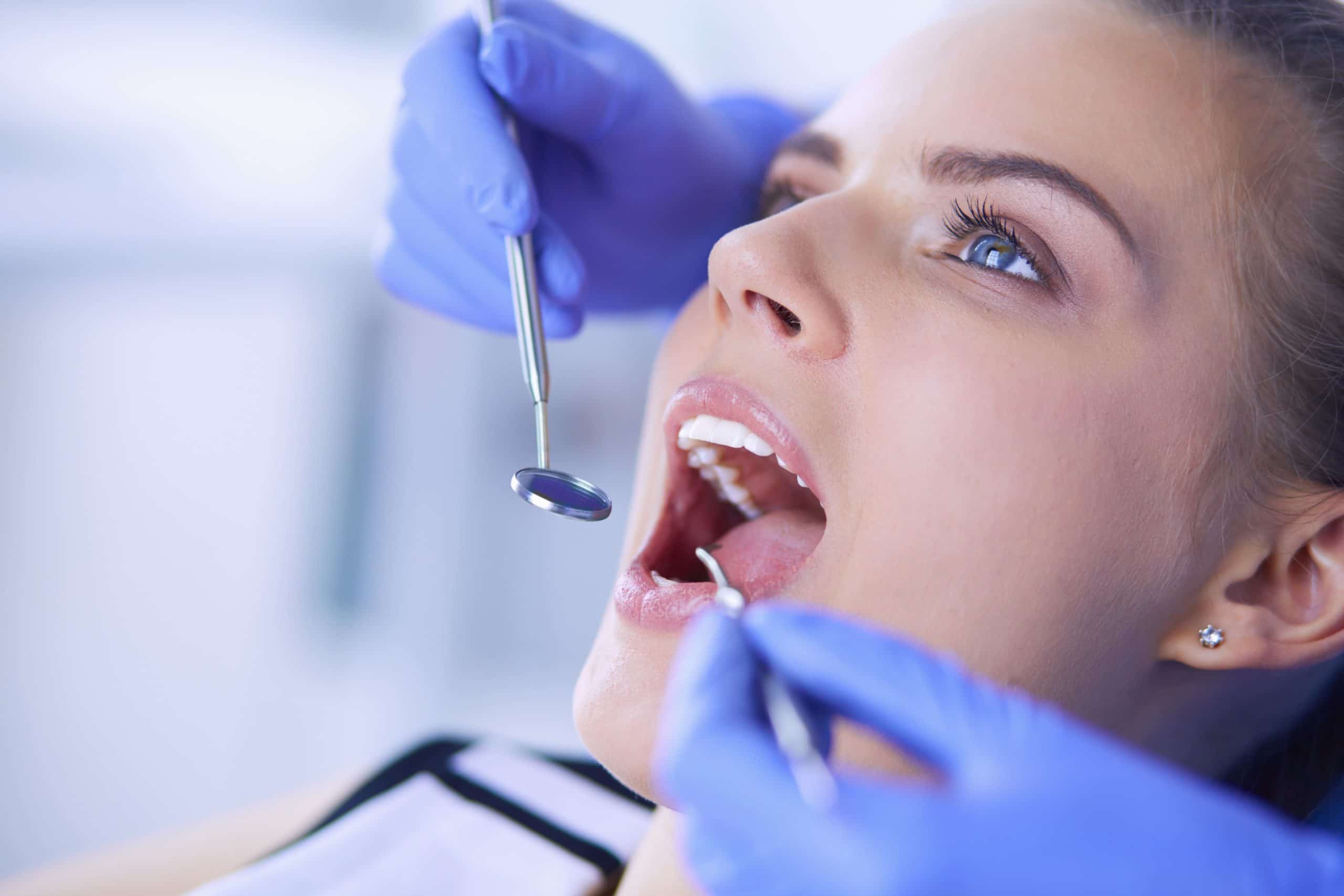 What could be found during a routine dental examination?
Your dentist would be looking for any underlying issues you may have that require addressing. This could include a number of issues that would all require different forms of treatment. One of the most common issues found in the diagnosis of gingivitis, for example, this would require regular visits to a hygienist for them to perform a scale and polish. This would reduce the plaque present in the mouth that causes the inflammation of the gums commonly found with this ailment.
It's also common to discover the patient requires a dental filling. This is a cavity that appears in the tooth that if left untreated can further damage the tooth. Cheslyn Hay offers white fillings as a standard form of treatment.
Why go for regular dental check-ups?
It's simple, prevention is better than cure. There are a range of dental complaints that if left untreated can cause unnecessary pain, discomfort and potentially further costs requiring emergency dental care.
We are committed to providing our patients with excellent standards of preventative and general dental care. We advise that patients attend regular dental examinations to help maintain healthy teeth and gums.
Our aim is to help you keep your teeth for life and make the most of your natural smile.
Emergency Dentist in Walsall
If you have a dental emergency out of hours, please call our helpline on 01922 414372.
"The most relaxed and cared for I have ever been! A serious compliment to the skilled practitioners and staff, highly recommended!"
- R.Johns, Staffordshire -
"My visits to your practice have been an experience I will never forget; kindness and patience in abundance. A big thank you to you all"
- JM Morris, Great Wyrley -
"Fabulous! Was really scared after going to another dental practice. Staff are great, very friendly. Will look forward to coming back next time."
- C.Turley, Great Wyrley -
"Thank you for 25years of excellent dental treatment and making a visit to the dentist a pleasure"
— B.Cooper, Walsall -