Regular dental exams are the key to good oral hygiene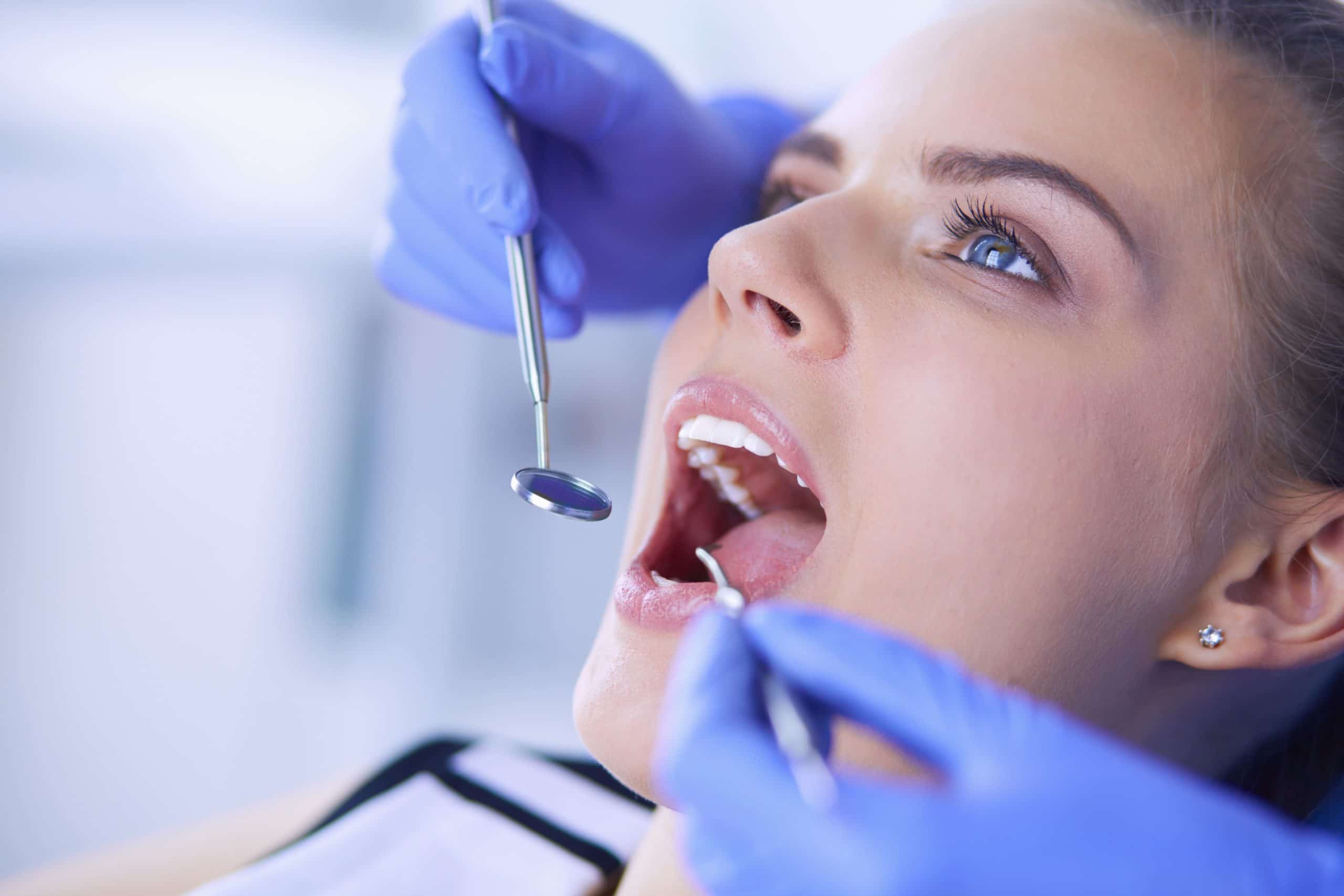 What could be found during a routine dental examination?
Your dentist would be looking for any underlying issues you may have that require addressing. This could include a number of issues that would all require different forms of treatment. One of the most common issues found in the diagnosis of gingivitis, for example, this would require regular visits to a hygienist for them to perform a scale and polish. This would reduce the plaque present in the mouth that causes the inflammation of the gums commonly found with this ailment.
It's also common to discover the patient requires a dental filling. This is a cavity that appears in the tooth that if left untreated can further damage the tooth. Cheslyn Hay offers white fillings as a standard form of treatment.
Why go for regular dental check-ups?
It's simple, prevention is better than cure. There are a range of dental complaints that if left untreated can cause unnecessary pain, discomfort and potentially further costs requiring emergency dental care.
We are committed to providing our patients with excellent standards of preventative and general dental care. We advise that patients attend regular dental examinations to help maintain healthy teeth and gums.
Our aim is to help you keep your teeth for life and make the most of your natural smile.
What is a dental examination?
A dental examination is used to see how healthy your mouth is. After the oral examination your dentist will discuss the results and if there are any issues, work out a treatment plan with you.
What do you check during a dental examination
Before the oral exam begins, your dentist will check your face and neck for any swelling or issues that may be related. The initial exam looks at your teeth and gums to see whether they are healthy and check for signs of decay, damage, or gum disease. For children, the dentist will also check tooth and jaw development. Once this is complete the dentist will let you know if any further examinations are needed such as x-rays.
What will the dentist ask me during the examination
During the exam, your dentist may ask you questions surrounding your oral hygiene and lifestyle. This is to ensure they are thoroughly checking the teeth and can identify potential issues before they arise. These include:
Are you experiencing any pain?
Do you smoke or drink?
Are you in good general health?
What is your diet like?
Emergency Dentist in Walsall
If you have a dental emergency out of hours, please call our helpline on 01922 414372.
"The most relaxed and cared for I have ever been! A serious compliment to the skilled practitioners and staff, highly recommended!"
- R.Johns, Staffordshire -
"My visits to your practice have been an experience I will never forget; kindness and patience in abundance. A big thank you to you all"
- JM Morris, Great Wyrley -
"Fabulous! Was really scared after going to another dental practice. Staff are great, very friendly. Will look forward to coming back next time."
- C.Turley, Great Wyrley -
"Thank you for 25years of excellent dental treatment and making a visit to the dentist a pleasure"
— B.Cooper, Walsall -
"As someone who doesn't normally enjoy visiting the dentist, I was very pleasantly surprised. Staff are lovely. The dentist was brilliant and I felt completely at ease. Absolutely brilliant! I will be recommending the dental practice to all."
"As someone who is terrified of dentists I found the experience manageable. I would say that without that fear it would've been a pleasant experience. I would definitely recommend without hesitation."
"All the staff were very friendly as always and welcoming. The dentist and hygienist very knowledgeable. Very clean environment and I felt very safe whilst getting my teeth checked and cleaned. I would definitely recommend."
"Fantastic dentist very friendly and efficient would highly recommend"
"As always a lovely friendly and welcoming atmosphere. I have been for my routine check up and hygienist appointment, both carried out professionally with care and consideration - thank you."
"Lovely friendly staff that put you at ease as soon as you walk in (and I'm petrified of the dentist). Pricing is good and they don't up sell you on anything that you don't need, they're very honest. Had been with my old dentist for nearly 20 years but wasn't getting the results I wanted . I came to this one based on a recommendation from a friend and I will continue to stay with them as they are brilliant !"
"Extremely professional in every respect."
"Very welcoming and friendly staff. Very knowledgeable about what they do and the options open for you as regards the treatment you can have. Highly recommended"
"Staff were so nice and pleasant, nothing was too much trouble. The place was so clean, I would recommend them to friends and family ."
"Overall very happy with my experience"
"Always friendly staff. Appreciate that the team take a few minutes to explain treatment."
"Very good and professional"
"Very friendly staff. Good clean atmosphere inside, no medical smell. A good practice to belong to."
"I get so anxious about visiting the dentist, but the staff are so friendly and understanding that I feel fine as soon as I sit in the chair. I can not recommend these guys enough!"
"Excellent service and staff, wished I'd found this practice sooner."
L. Fisher, Burntwood
"Thank you so much for curing me of my fear of dentists!"
J. Stokes, Walsall
"100% pleased with the treatment, felt at ease, couldn't wish for better."
J. Bird, Cheslyn Hay
"Excellent service, brilliant staff that make you feel special."
J. Watkins, Walsall
"Many thanks to everyone at the practice for your fabulous care, friendliness and patience that has no boundaries."
M. Jeavons, Cannock
"Always a professional service and pleasure to visit"
KT, Wolverhampton
"I would like to thank you all for the excellent treatment I received and am delighted with the results. My biggest regret is not having it done sooner! Your dedicated team are the epitome of professionalism and I can thoroughly recommend this practice to anyone. I can say in all honesty that a visit to this practice is a thing I look forward to."
J. Husbands, Great Wyrley
"After not so good experiences elsewhere, it has always been a pleasure to attend your practice. I've always been put at ease and think of you as friends."
J. Saunders, Short Heath
"I came to your surgery after not visiting a dentist for 15 years due to my dental phobia. The surgery had a lovely welcoming feel with no horrible antiseptic smell and the staff were absolutely brilliant. I didn't feel embarrassed about my phobia and everything was explained to me in detail. I can not believe that I have made a further appointment to start my treatment and now feel less anxious about it. Thank you, you don't know the difference you have made."
D. Newton, Cannock